Crockpot Turkey Ministone Soup
Simply Delicious Crockpot Dish from Eating Clean, Cooking Dirty
1 LBS Ground Turkey 
2 Carrots 
1 Sweet Onion 
1 Celery Stalk 
1 Delicata Squash  (or other squash)
1/2 LBS Green Beans 
2 Garlic Cloves 
3 Sprigs of Thyme 
16-oz Vegetable Broth  (or Chicken)
1 28-oz Diced Tomatoes with Basil 
1/4 Cup Sundried Tomatoes (optional)
2 Bay Leaves 
1 TBS Salt 
1/2 TBS Pepper  
Instructions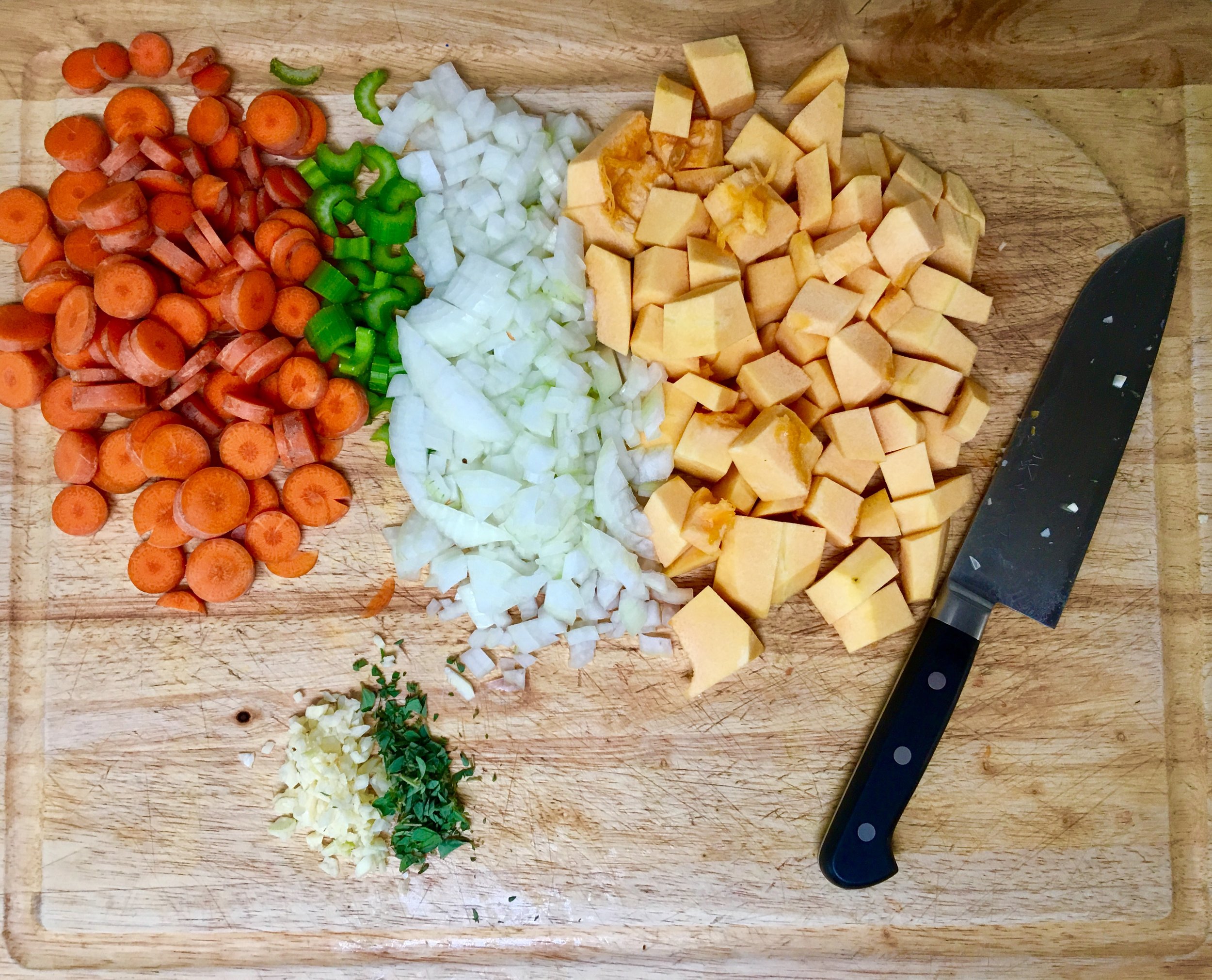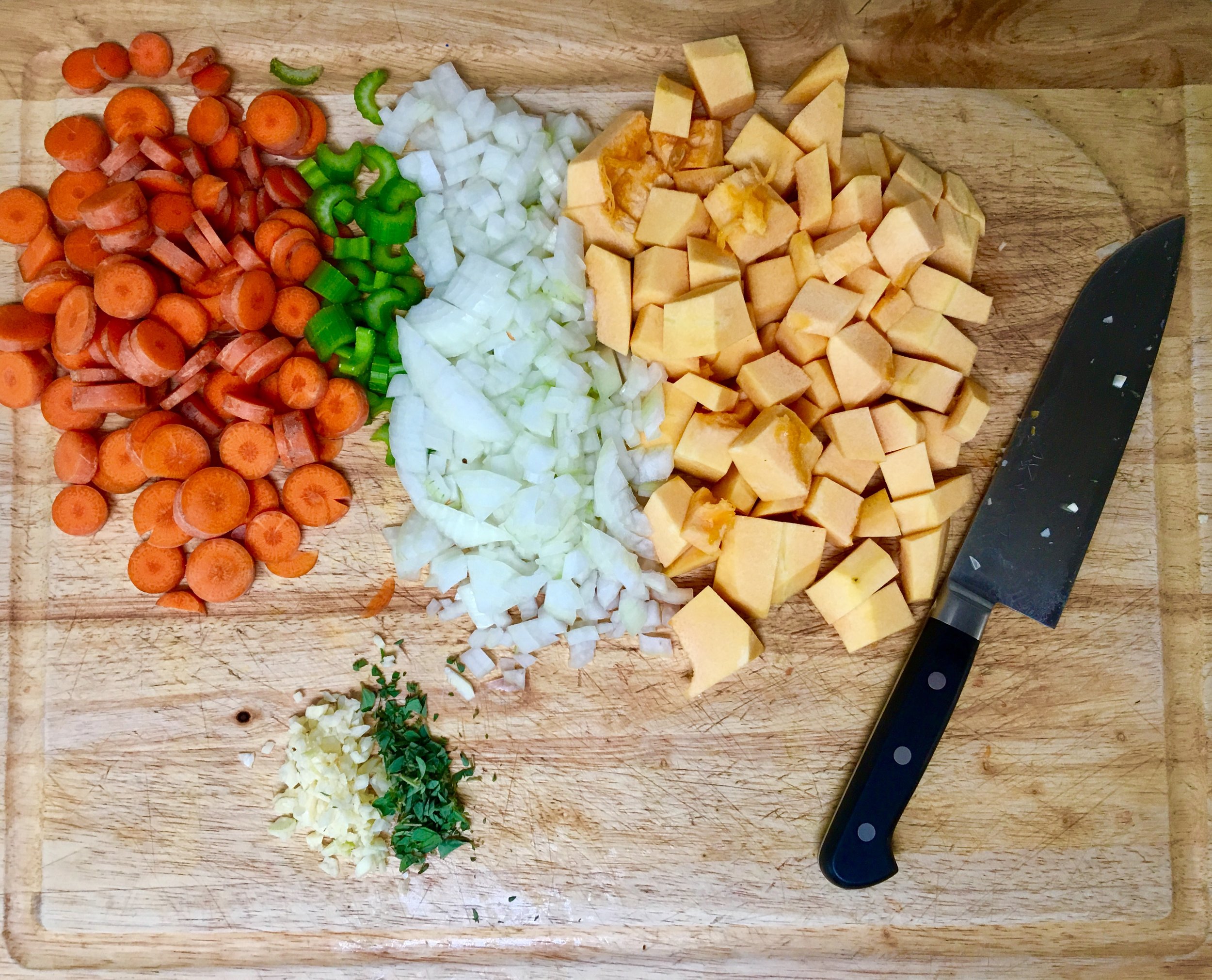 PREP DAY
STOVETOP
Brown 1 LBS of ground turkey.
TOOLS
CROCKPOT
Place the following ingredients in a crockpot, prepped as instructed and in the order they are listed:

Dice 2 carrots, 1 celery stalk and 1 sweet onion.   
Cut 1 delicata squash in half, remove seeds, then slice into half-moons. 
Slice green beans in half.   
Finely chop 2 garlic cloves. 
Remove leaves from 3 sprigs of thyme, then chop.
Add the browned ground turkey, 2 bay leaves, 1 TBS salt, ½ TBS pepper, 16-oz vegetable broth, 28-oz diced tomatoes, ¼ cup sun-dried tomatoes.

Cover and cook on HI for 4 hours, or low for 6.  TIP: I prefer 6 hours.
Portion out and serve, or transfer to a container and refrigerate up to 7 days.
DAY OF
Reheat on the stove as desired.
NOTE: this is a great freezer dish. Double the recipe and freeze half in single servings for the perfect lunch meal.
TIP: Change this up with any ground meat.